Welcome Ms. Zambrano
Capri welcomed a new Third Grade Teacher!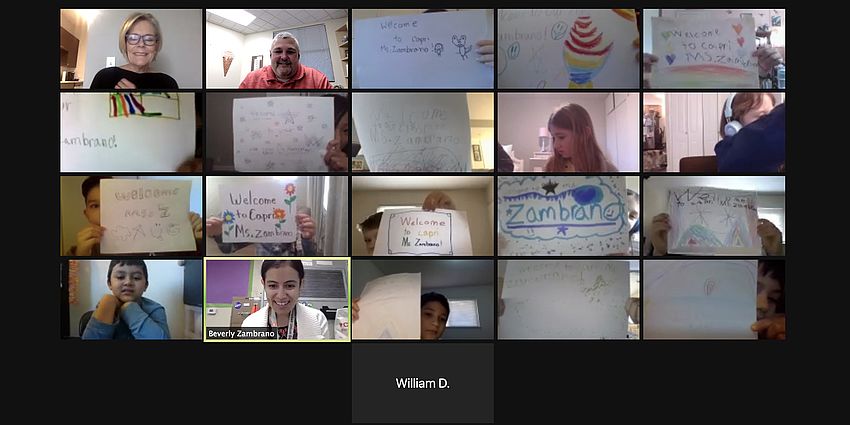 Beverly Zambrano has recently joined Capri's Third Grade team.   Ms. Zambrano was born and raised in sunny Florida and moved to the Bay five years ago. Her family roots are Ecuadorian, but growing up in Florida she learned from many different cultures and it became a large part of who she is today. In her spare time she enjoys traveling, hiking, baking, dancing, drawing, and spending time with loved ones. 
Her wonderful third-grade class made her feel very special by making her welcome signs!