On Tuesday, June 6th we celebrated our 5th Graders.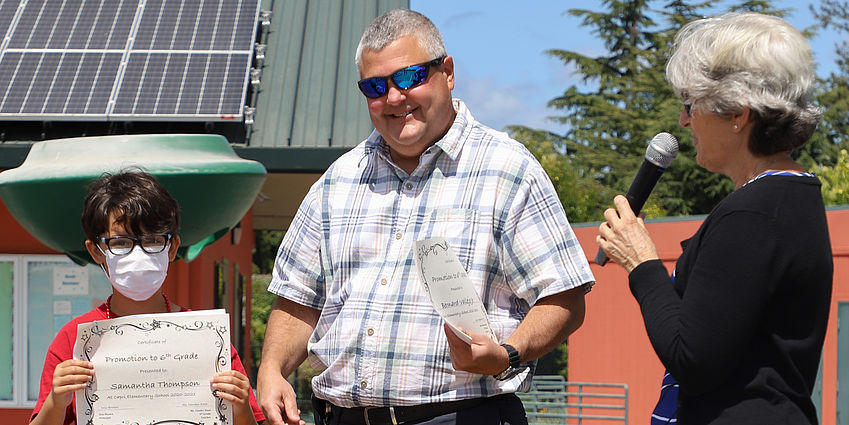 We had perfect weather for our promotion ceremony held outside in front of our lovely Capri Mural.  Mr. Brown and Mrs. Eshoff handed out promotion certificates to all of our 5th grade students. 
After the conclusion of the ceremony, Mrs. Vander Kooi let the students around campus for a parade.  Our 5th graders were cheered on by the younger students, many holding signs of congratulations and encouragement.
After the younger students were dismissed the 5th graders had a pizza and Ice cream lunch (thank you PTA for providing the funds for lunch).
The afternoon ended with music, dancing, yearbook signing, and reminiscing about their days at Capri.
Thank you, Mrs. McGriff, Mrs. Vander Kooi, and Mrs. Welsh for re-imagining our 5th grade promotion during this pandemic year.