Welcome to Capri! We are excited to start the new school year!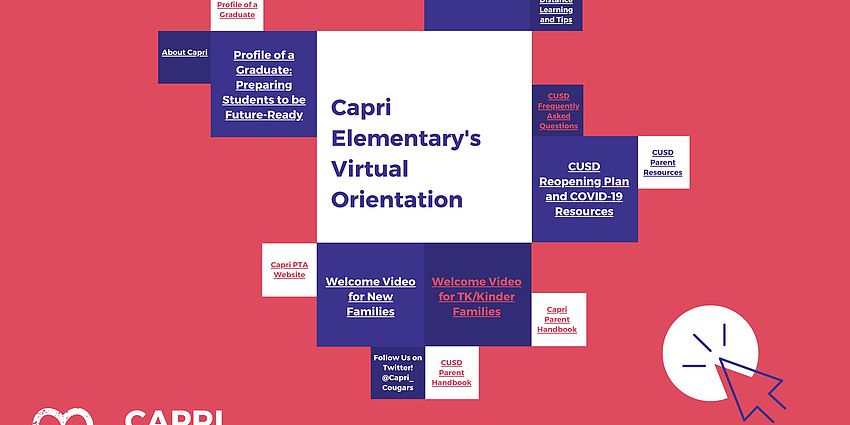 We wish we could have an in-person orientation, but since that currently cannot be done safely, we have created a virtual one.  Learn more about Capri by clicking or downloading the PDF below.  By clicking on the links you will find videos, parent resources, meet our office staff, view Capri's amazing PTA's website, and more.
Attached below you will also find the student's academic calendar for the 2020-2021 school year.  Print it and keep it somewhere visible throughout the school year.