Pick up Procedures
Help us keep our dismissal running smoothly.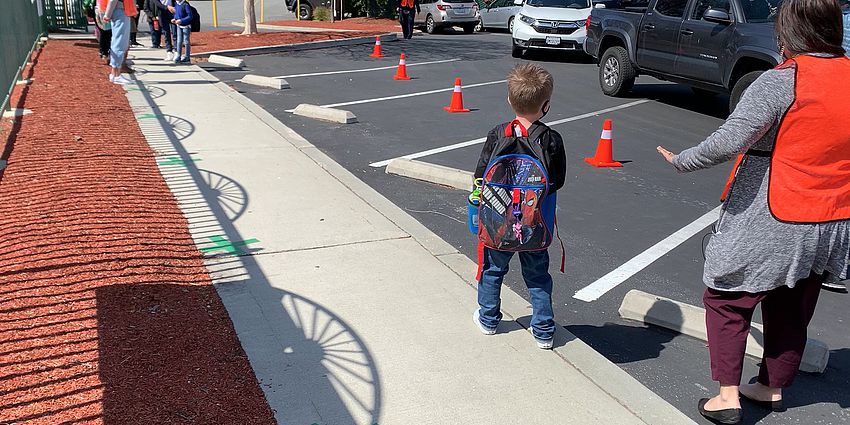 Please pick up your student(s) at the correct time.  If parents come too early it can cause a backup in our pickup circles. As a reminder:
TK/Kinder dismissal is 11:50am
1-3rd is 12:10pm
4-5 is 12:00pm
It is very helpful if you have a sign on your car window with your child's name and teacher's name to help us get your child to your car quickly.
Please remember there is no parking in the front lot at any time, this parking is for staff only.  The only exit out of our parking lot is through the pass-through lane in the front horseshoe. Exiting out of the parking lot any other way is very dangerous and can cause an accident.  Please always pay attention and follow the directions of our traffic duty personnel. Their top priority is to keep everyone safe.