Living Classroom Volunteers Needed
If you are interested in sharing your love of nature with children, consider becoming a Living Classroom Docent.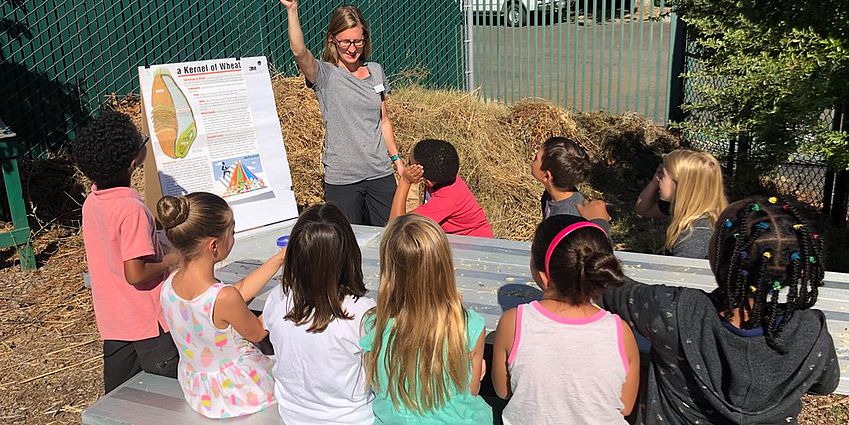 No experience is required. Docents also receive invitations to special enrichment events including hikes, topical presentations, and hands-on activities as well as two appreciation brunches. This is great opportunity to build community and help create the next generation of environmental stewards. For more information see the training schedule below or please contact Kim Reynolds at kimr [at] living-classroom.org or visit our website living-classroom.org
Living Classroom provides engaging hands-on, outdoor, nature-based lessons for Capri students. The experiential lessons build from one year to the next on important core topics like photosynthesis, life cycles, ecology, and the scientific method. The lessons reinforce how what they are learning and doing is relevant to their lives.  Students work in small group rotations, led by trained instructors and parent volunteers, to assure every student is an active participant in learning and doing.