Capri Distance Learning Hub
Use the Capri Distance Learning Hub to easily access your student's weekly lessons. Click on Resources -> Distance Learning.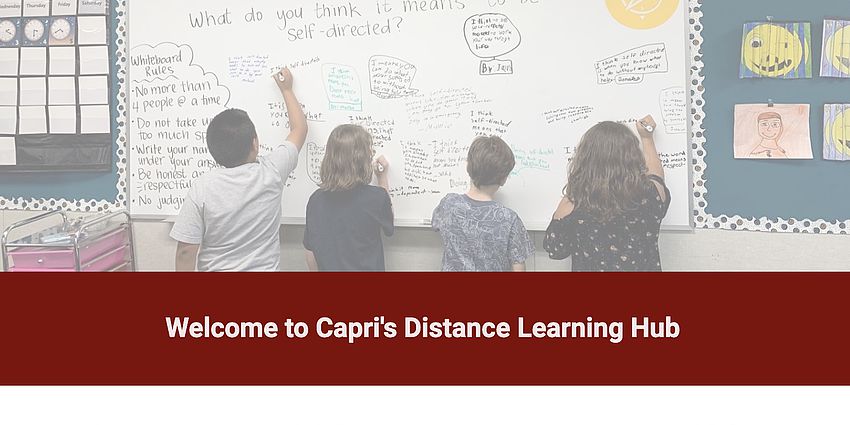 Distance Learning has begun!
Teachers will send a weekly plan every Monday to their class.

The weekly plan will also be added to our Capri Distance Learning Hub for ease of reference. 

Weekly Plans will include 4 ELA lessons and 4 Math lessons   

Teachers will make themselves available to personally connect at least 2 times a week. Examples include answering questions by email, offering feedback on documents, providing comments through SeeSaw, or as a whole class Zoom meeting.
Click Resources tab then Distance Learning!