US Census Bureau Home and Distance Learning Activities
Looking for ways to continue your child's learning and keep them engaged?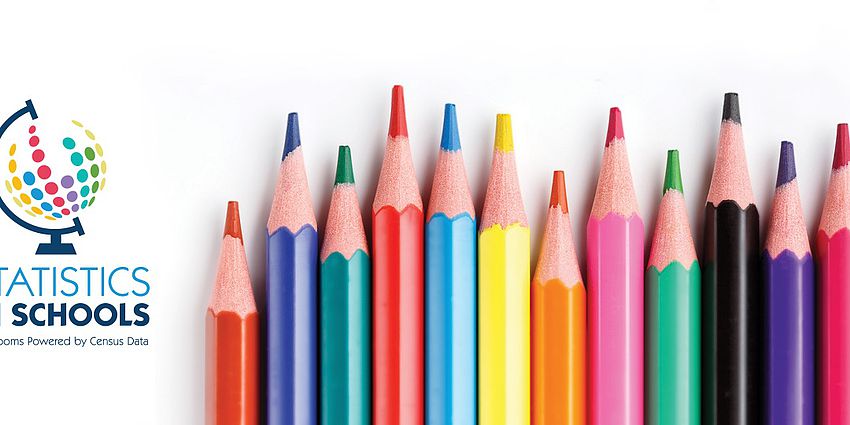 The U.S. Census Bureau can help with their Statistics in Schools program, which offers over 200 free learning activities and resources for children in pre-K through 12th grade that can easily be used at home.  Take advantage of this great opportunity to learn together about your country, state, and the local community.
Parent/Caregiver Toolkits: To help parents and caregivers support students with distance learning, the Statistics in Schools program has developed four toolkits that provide tips, best practices, and instruction on how to use and adapt our activities and resources for at-home use. Each toolkit describes two types of materials — Quick and Easy Resources and Activities — so parents and caregivers can easily choose those appropriate for their preschool, elementary, middle, and high school children. The toolkits contain everything you need to get started, including a teaching guide, student worksheet, a list of materials, and an estimate of how long each lesson takes.
 Pre-K Toolkit: This toolkit provides instruction on using fun and interactive resources and activities with counting, coloring, and animal themes to help young children with early learning skills. Through a storybook, song, and videos, kids also learn why it's important to count everyone – especially children – in the 2020 Census.
Elementary School Toolkit: This toolkit provides instruction on using resources and activities that build skills in subjects like history, math, geography, and English. With these activities, your elementary school children will interact with data tools, maps, and videos while learning the value of census statistics and why it's important for everyone to be counted in the 2020 Census.