Principal for the Day!
Our Fall Festival Auction Winner had a busy day.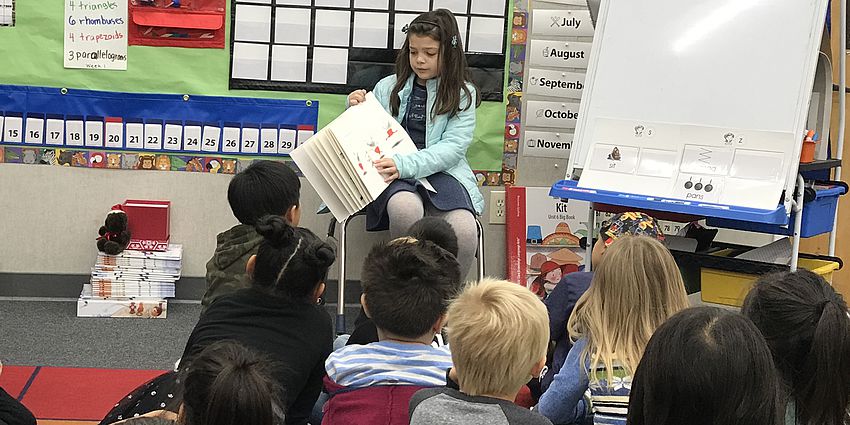 Principal Anna started her day with Starbucks, while she greeted Capri students at the front gate.  She then spent her morning in a website meeting with Mrs. Wellendorf and Mrs. Cota, making decisions about what pictures and articles should be posted.  She then visited some classrooms and read to two kindergarten classes.  At recess, she strapped on her whistle and walkie-talkie and handed out Paws-some Prints.  After a pizza lunch, she helped keep our school safe by assisting with our monthly fire drill.