National Marine Sanctuaries Field Trip
Chose which sanctuary you would like to visit, or see them all!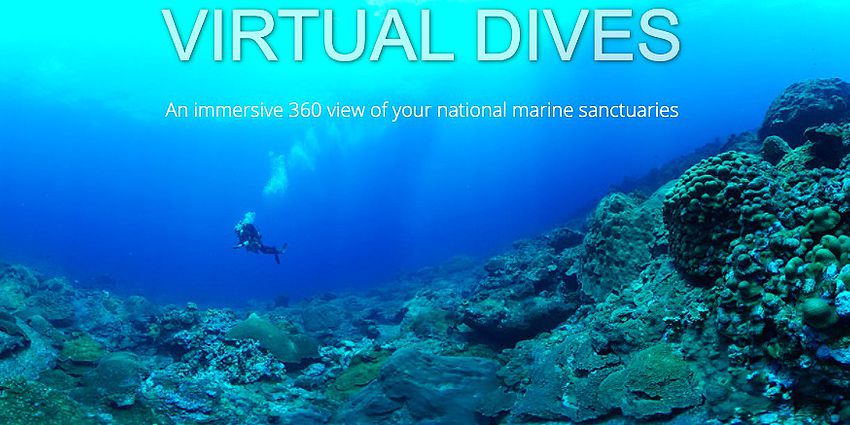 You won't need scuba gear to feel like you're underwater with these stunning high-res 360-degree views of national marine sanctuaries like the Florida Keys, Monterey Bay and the Olympic Coast. 
Immerse yourself in the ocean and your national marine sanctuaries without getting wet! These virtual reality voyages use 360-degree images to highlight the amazing habitats, animals, and cultural resources you can find in each national marine sanctuary.
Select which sanctuary you want to visit, scroll through the gallery, and click on a panorama to start your dive!