Mr. Brown Meets Capri Students
Mr. Brown has been introducing himself to all of your students.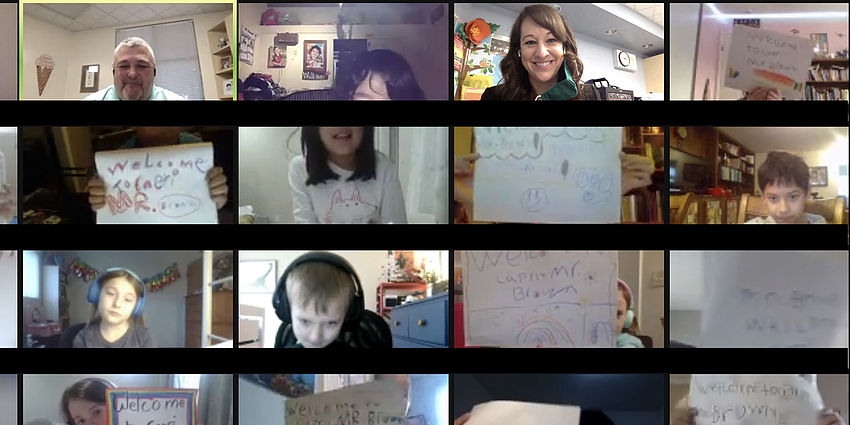 Capri's new Principal, Mr. Brown has been having fun meeting all of our amazing Capri students!  He has been zooming with each class so students can hear from him and see his friendly face.
Some classes have made Mr. Brown feel very welcome by making him handmade signs!
Thank you Capri community for the warm reception.