Ensuring Student Wellness Every Day
Community partnerships and grants make full range of school health services possible.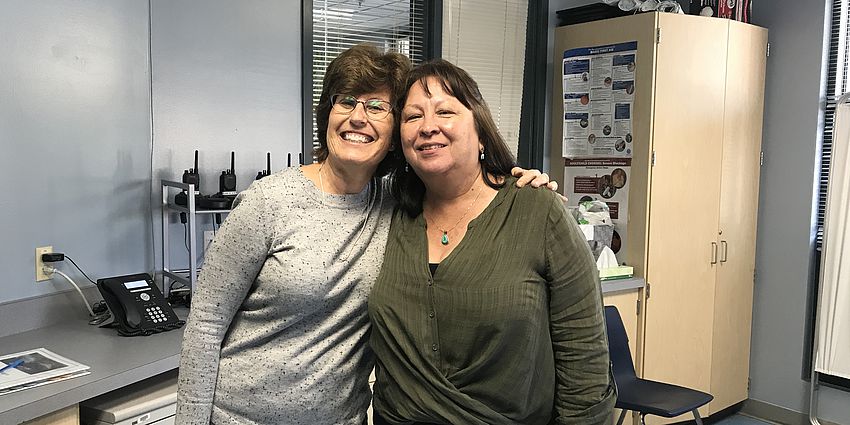 Meet our student wellness team: Office/Health Assistant Karen Eshoff, Community Liaison Debbie Nogales, and School Nurse Teresa Lawson take care of our students every day. Every day is different as they tend to students who have medical needs, such as allergies, diabetes, a playground injury, or more complex conditions. If the family has no health insurance for the child, our school nurse and Community Liaison can help them access low/no-cost community services.
If your child does not have healthcare insurance, please contact our Community Liaison, Debbie Nogales, for information about no-cost or low-cost insurance options. Call 408-364-4260 or email dnogales [at] campbellusd.org.
 A grant from El Camino Hospital pays for two additional registered nurses, making it a total of four RNs to coordinate the wide range of health services for our 12 schools and more than 7000 students. It also provides Health Teacher Online curriculum, PlayWorks, Dental services, and the 5-2-1-0 program. A grant from School Linked Services pays for several of our Community Liaisons to provide an essential link between families and community based services and to organize dozens of Parent Education offerings at our schools.