An Amazing Reopening
A note about reopening from Mr. Brown.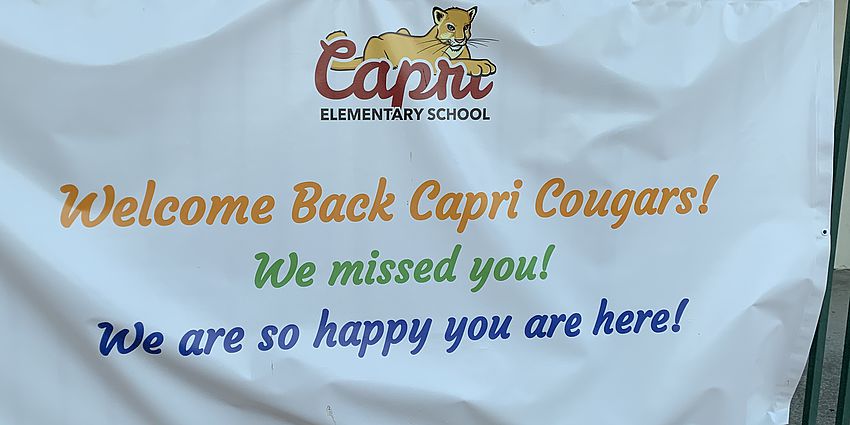 Emotional and amazing are the two words that come to mind when I relive the first days of having students back on campus.  There were much excitement and anticipation about the reopening of Capri on Monday but, nothing could have prepared us for the emotional side of it all.  What a wonderful site seeing families, students, and teachers smiling, laughing, and shedding tears of joy.  We are so fortunate and thankful that you have entrusted us with educating your children.  They are wonderful!  We look forward to welcoming the rest of you back over the next week and a half.  We know the excitement and emotions will be high with each new cohort we greet.  We got this!  Be well and stay safe!