5th Grade Shark Tank
Ms. Brackett and Ms. Desai's classes came up with some new inventions.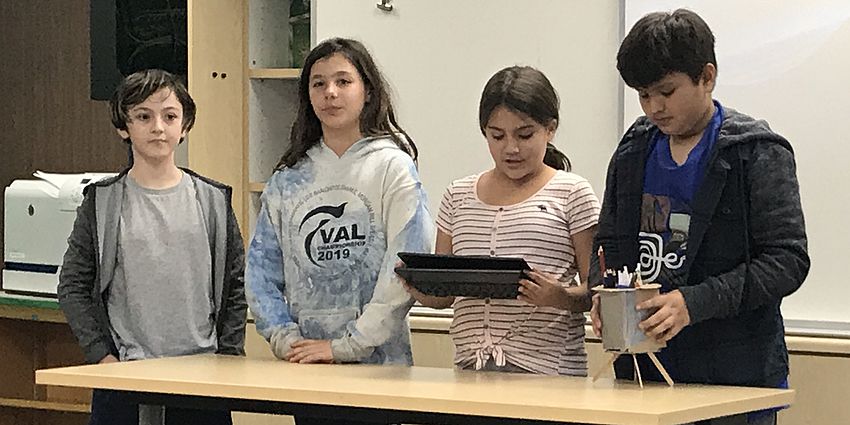 Two 5th grade classes used four of our five Profile of a Graduate competencies in a Shark Tank type project.  They worked in teams (collaborative) to brainstorm an idea (innovative, critical thinker) for a new product.  Then they created the prototype (self-directed) and presented it to Ms. Desai, Ms. Brackett and Ms. Wellendorf.  Some of their creative designs included a donut holder, a Pento Pad, a dishwasher that not only washes the dishes but also puts them away, and a comfort fabric cover for student chromebooks.  Congratulations to all our budding entrepreneurs!