5th Grade Cookie Project
Practicing math skills in the yummiest way possible.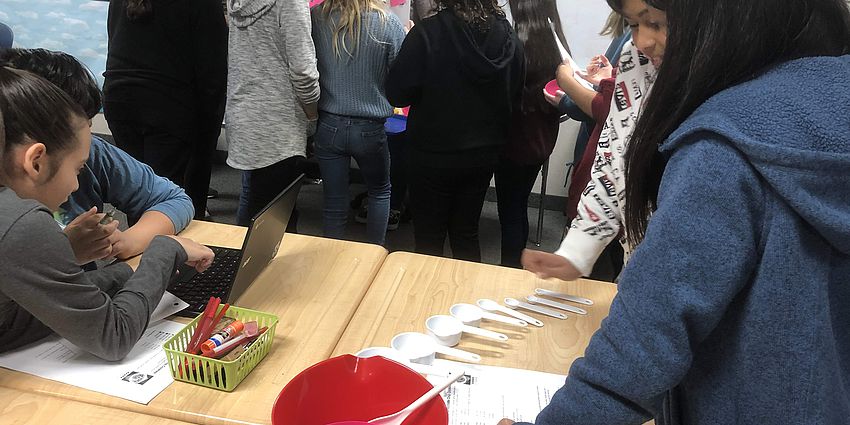 Mrs. McGriff challenged her class to make chocolate chip cookies.  She gave them all the tools, ingredients and recipe and then one important instruction, "cut the recipe in half".  The students used their math skills in order to put in the correct amount of ingredients.  There was a lot of success and some minor issues; too salty, too sweet, too puffy (baking soda!).
Later in the year, they will get to make cookies again, with a new challenge....cut the recipe in 1/3!